Why ABSOLUTE SOFTWARE (VIỆT NAM)?
Absolute, founded in 1993 in Canada, having headquartered in Vancouver with international offices in California (San Jose), Texas (Austin), Iowa (Des Moines), UK (Reading) and Vietnam (Ho Chi Minh City).
We're the first and only company to offer uncompromised visibility and near real-time remediation of security breaches at the source. Absolute Persistence™ returns devices to their desired state of safety and efficacy
after malicious attacks or user error, thanks to our unique location in the firmware of more than 500 million devices.
Absolute is proud to be named TOP 10 Cybersecurity companies to watch in 2020 by Forbes and one of British Columbia's Top Employers for 02 years in a row (2018 & 2019). Especially, Absolute Software Vietnam is proud to be ranked the 8th of top 15 IT Best Software companies to work in Vietnam.
To learn more about opening positions at Absolute visit the careers section of our website at www.absolute.com
Headquarter of Absolute is in Vancouver, Canada, one of 10 greatest cities to live in
Absolute is not a start-up company, it is founded in 1993 and, became a publicly traded company on the Toronto Stock Exchange in 2000
Green is main color of Absolute office, and we have 124 seats in Absolute Vietnam office. We have a small library in Vietnam Office with nearly 500 books in both Vietnamese and English on Technical, Soft Skills and even Fiction. It has been enriched month by month.
 We apply Scrum and print our own Planning Porker Cards.
You always meet foreigners in Absolute Vietnam Office. Some permanently work here, others are on business trip.

Laptops are provided to everyone with 02 additional monitors
Our Vietnam team often have business trip to Canada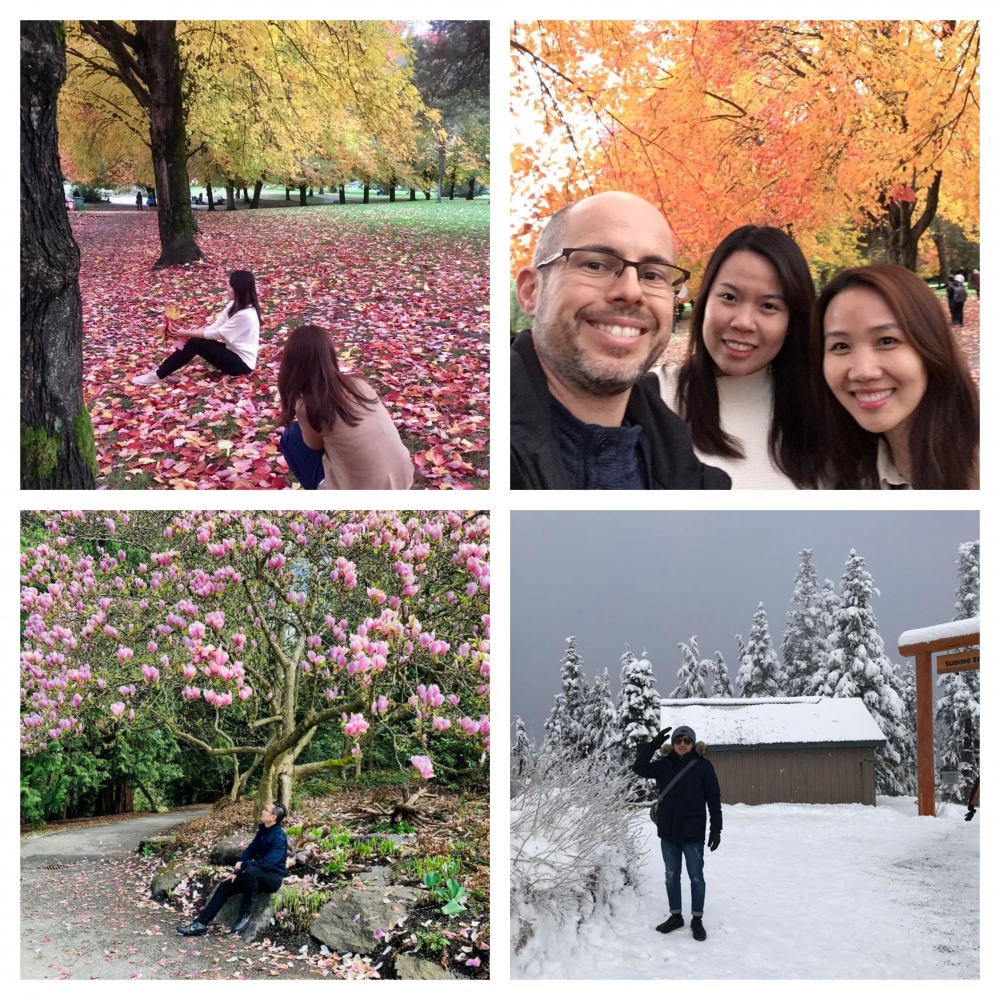 Premium Health and Accident Insurance Program is provided to all employees, their spouses and children. And the maximum accident insured amount is 60 month-salary.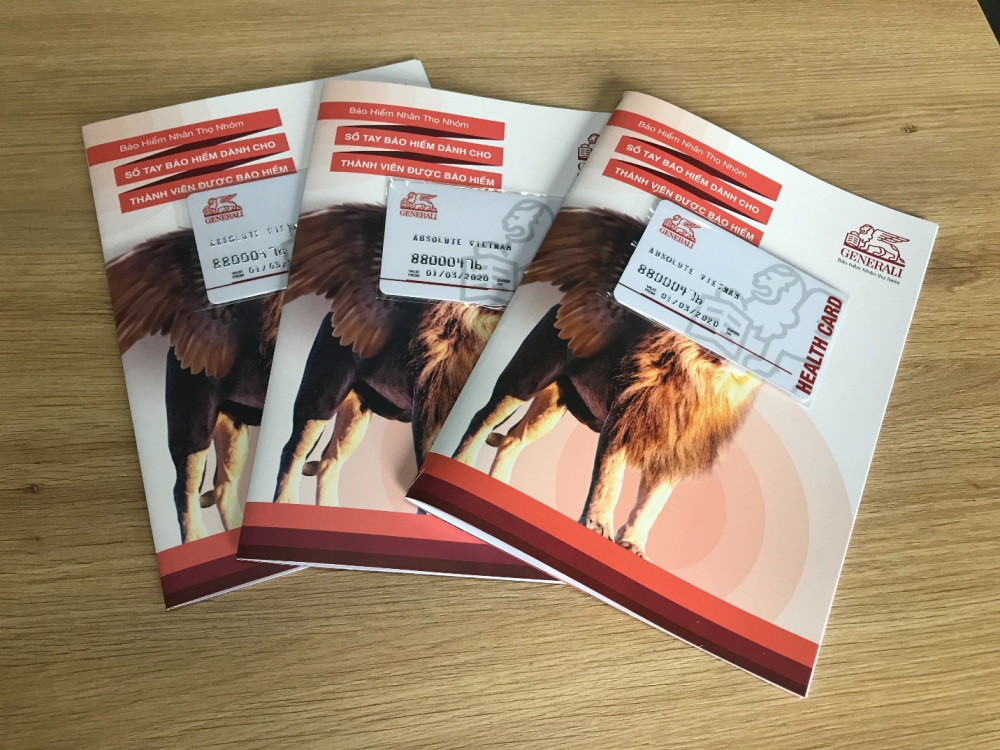 Last year, Vietnam team has a company trip to Bali. Malaysia and Thailand is our destinations of 2017 and 2018 respectively. Where will be the next?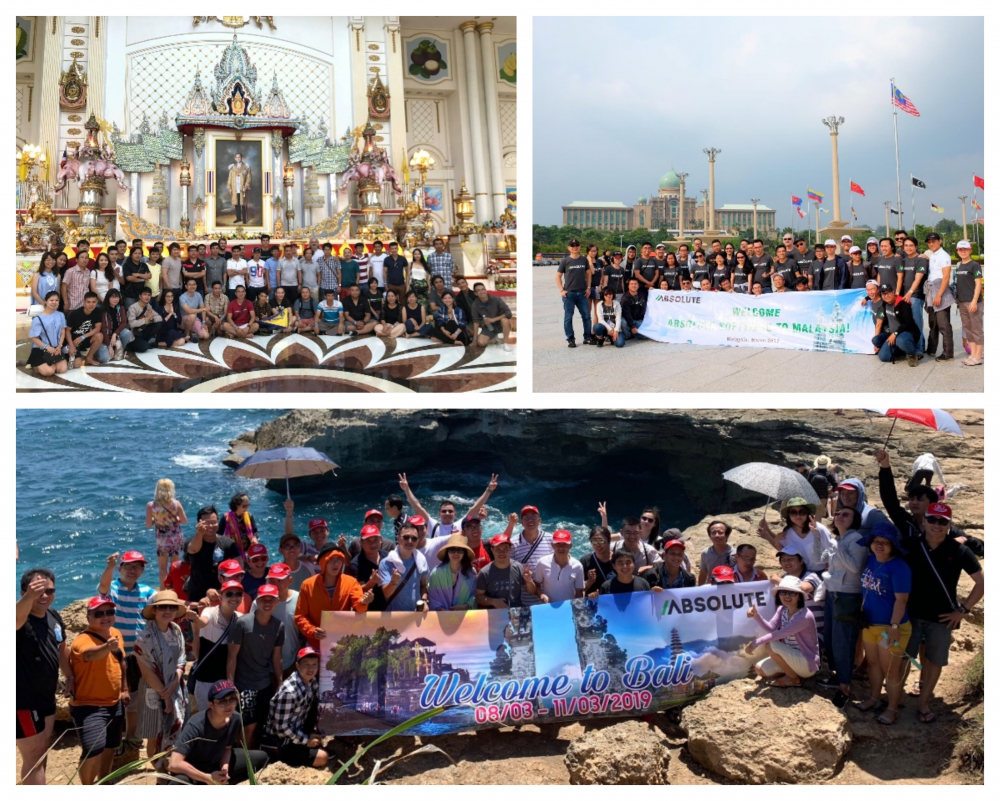 Every year, Vietnam Absolute Hackathons are intensive two-day events that gives our talented developers the opportunity to feed our innovation engine. Then, the winning team will fly to Vancouver and participate in Corporate Hackathon.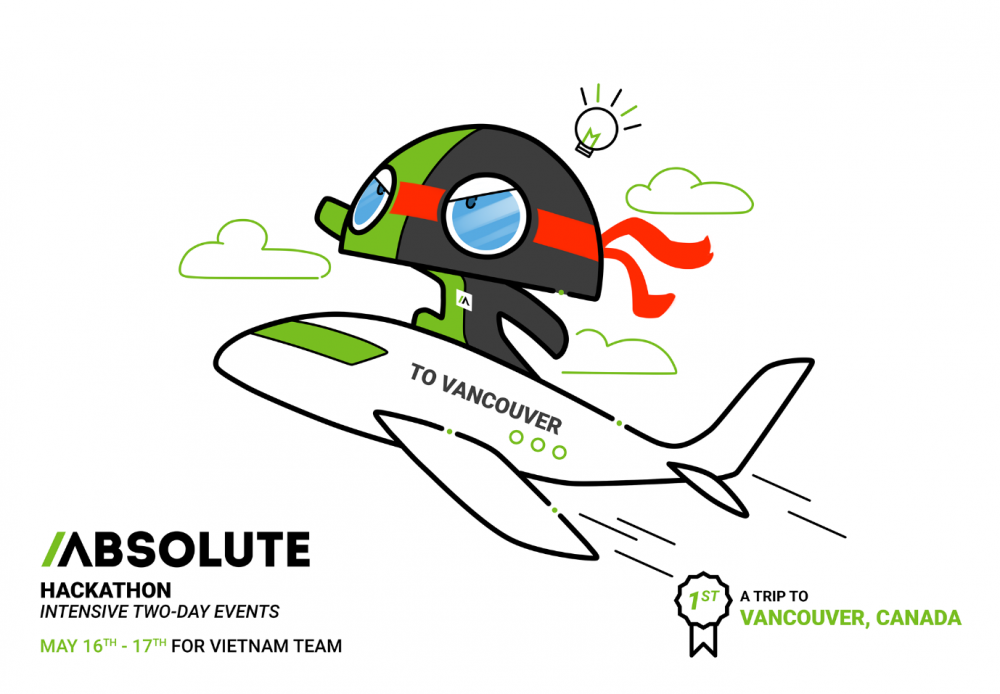 Fruity Monday & Happy Hour on every Friday

Absolute Football team marked remarkable matches in ICT Friendship tournament
Besides, football team, we have other interest groups such as swimming/ badminton/ PES/ billiards/ painting team. Moreover, any interest group could be formed if the employees are interested in and submit a persuasive plan.

We are honor to be named THE BEST IT COMPANY in 2019 and in the TOP 10 BEST PLACES IT SOFTWARE COMPANIES to work in Vietnam.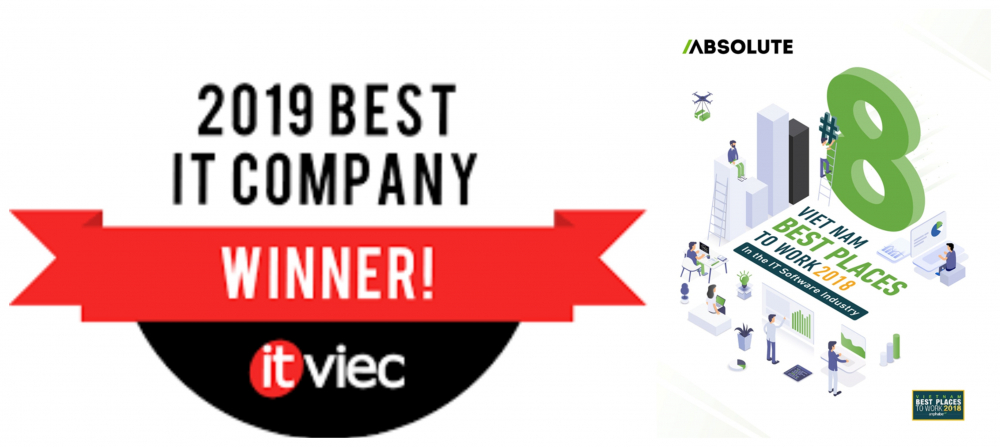 Absolute is the world's only firmware-embedded endpoint visibility and control platform

12,000+ global customers. 500 million endpoints. Factory-embedded by 25 top device manufacturers.
Being in a collaborative, innovative and supportive place to make your mark on the world of security
International and professional working environment
Attractive and high – competitive salary
13th month salary & corporate bonus every 6 months
Premium Insurance for you and your family
Internal Recruitment Program to Vancouver
15 annual leave days and 5 sick leave days per year
Flexible working time
Travel opportunities (business trip to Canada and company trip)
Various Training Program and Interesting Team Building Activities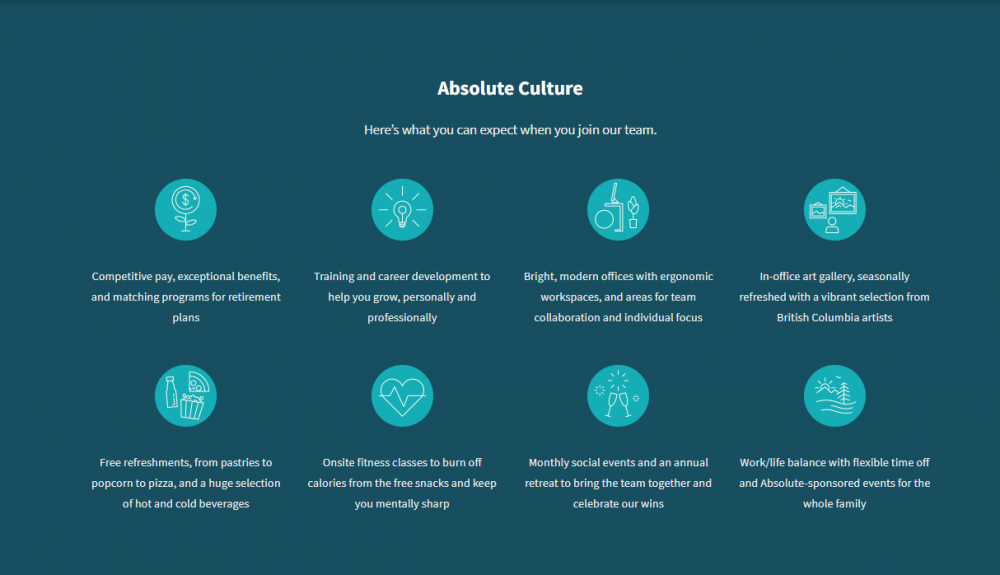 We hire smart, driven people who want to create, support, sell, and market amazing security solutions. Our agile, high energy culture rewards top performance and the contributions of those passionate about our collective growth and success. 
We celebrate our wins in our large common areas where we hold hackathons, end of quarter celebrations, and monthly socials.
We offer you an attractive compensation and benefit package, we care on your family and provide a Premium Health and Accident Insurance program to your spouse and children. We believe in a good work/ life balance which is reflected in our annual leave and a flexible working time.
To learn more about what it's like to work at Absolute, visit Absolute Vietnam fan page:                                                        www.facebook.com/absolutesoftwarevietnam/  
Absolute believes social responsibility is one of our core values. We also believe that charitable acts are critical to the well-being of community and are part of our obligation as good corporate citizens. Absolute meets our social responsibility by donating our time, expertise, and financial assistance to various groups.
Re-paint kindergarten in Binh Phuoc & Lam Dong – 2018 & 2019
IT Student Support - 2018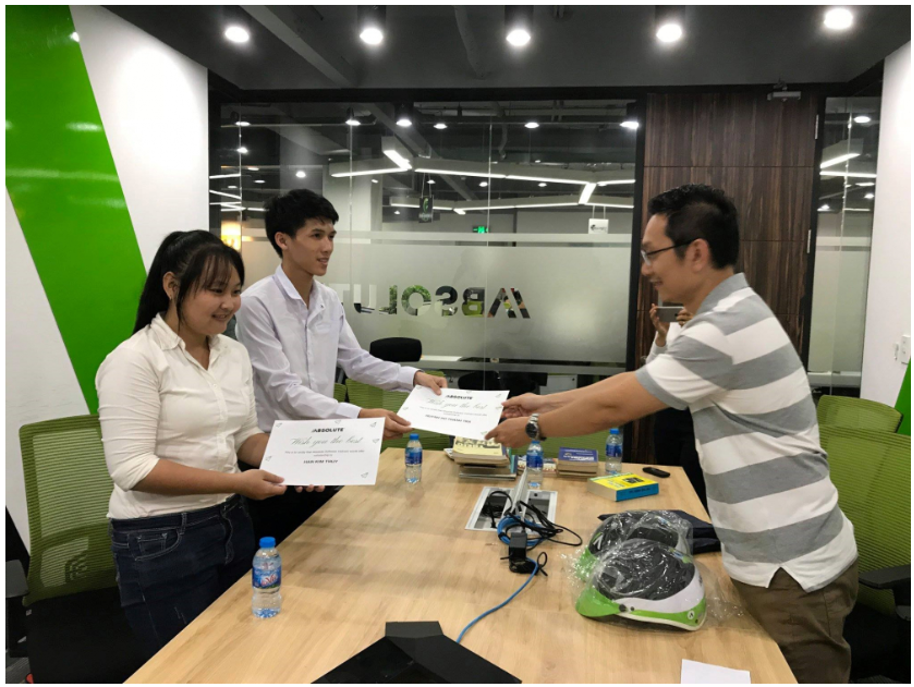 2017 - In Binh Duong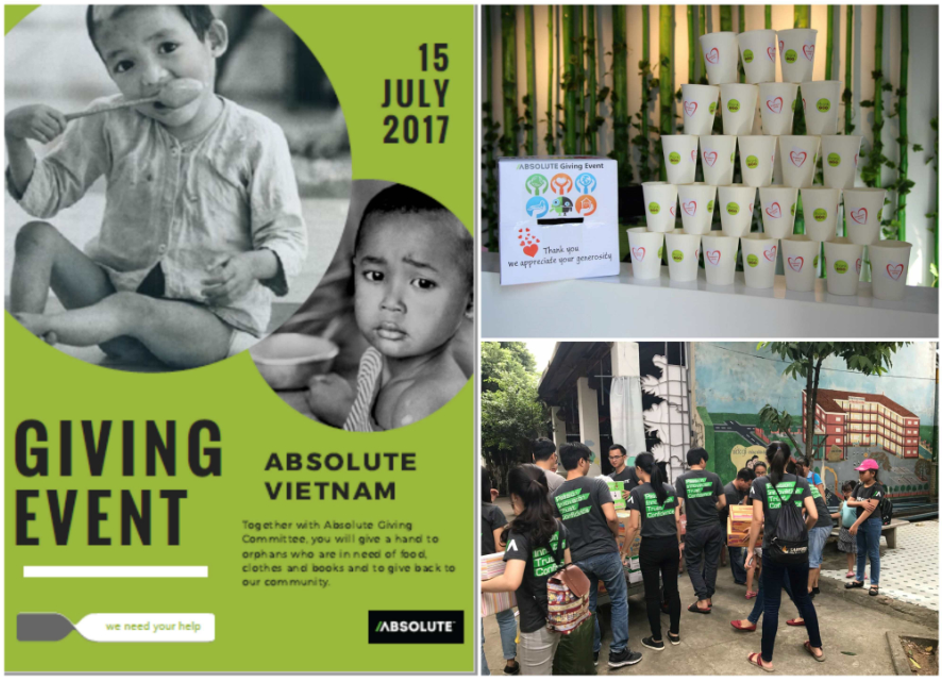 Inside review about ABSOLUTE SOFTWARE (VIỆT NAM)
Pros: - Nice, professional and amazing team to work with. - Flexible working time and work-life balance